Podcasts production
Podcasts are a great service that brings people around your topic, product, people, or event. We offer everything from the idea to the launch of the podcast.
Podcast
A podcast is a broadcast that is placed on the Internet for anyone who wants to listen to it or watch it (Cambridge Dictionary).
A podcast is a format for discussions led by experts. It is already taking over the U.S. market and beyond. Therefore, podcasts can be a great service for physicians as well.
Podcasts for pharma companies represent a unique activity around your brand - offering to invite KOLs and practitioners to talk about the importance of therapy. Podcasts come in both audio and video formats and can be listened to on Spotify or watched on YouTube. Some of the content can be limited to HCPs. Highp ensures they are distributed securely and only to an approved audience.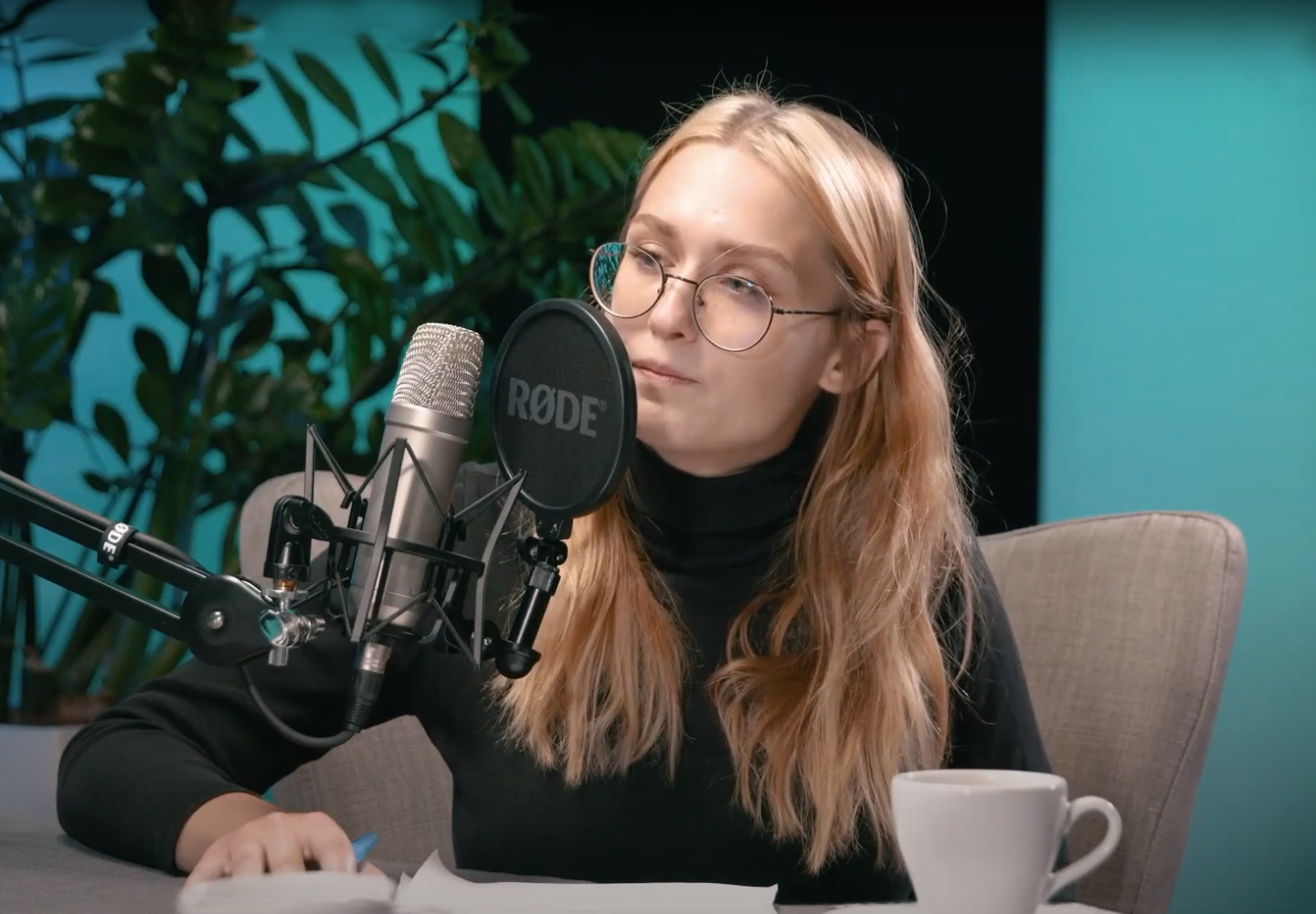 Podcast for healthcare professionals can be a big win
Companies are trying to reduce their sales force and at the same time want to increase the reach of communication
1:1 visits are severely limited due to the pandemic COVID -19

97% of physicians never leave home without a smartphone which is the primary device to listen to podcasts

Overloaded traditional email channel results in only a few percent open rate

Succesful podcasts bring KOLs around the table and promote their brand

Deliver timely content instantly and effectively builds relationships and brand awareness.
Podcasts for healthcare professionals
While podcasts for patients can be freely published on Spotify, YouTube, and other networks, restricted content (RX) can only be delivered to HCPs. It's best to use Highp as an end-to-end registration and distribution platform.
Pharma News - our weekly podcast for marketers.
Pharma News is an example of a channel created as a platform to communicate with partners and marketers. We record Pharma News in our podcast studio. We offer Pharma News podcasts on Spotify, Youtube, and Highp.
We use Highp to distribute our podcasts because:
Highp message consists of the sponsor's brand logo, a video ad, and a survey

It's easy to play on your phone

No apps need to be installed

It's a value-add for our sales team and a reason to talk to our potential customers.

It is a platform to invite and talk to decision-makers
We think Pharma News is a great example of how your brand or therapy can use podcasts as a communication platform.
A complete podcast production
Good planning, execution, and communication are key to a successful podcast. Connectmedica offers comprehensive support:
We have a podcast studio and production team

We write all the scripts

We cast the anchorman

We invite guests

We create scripts for each 10-minute podcast
Scan the code QR with your phone's camera to see an example of our highp message for COVebinar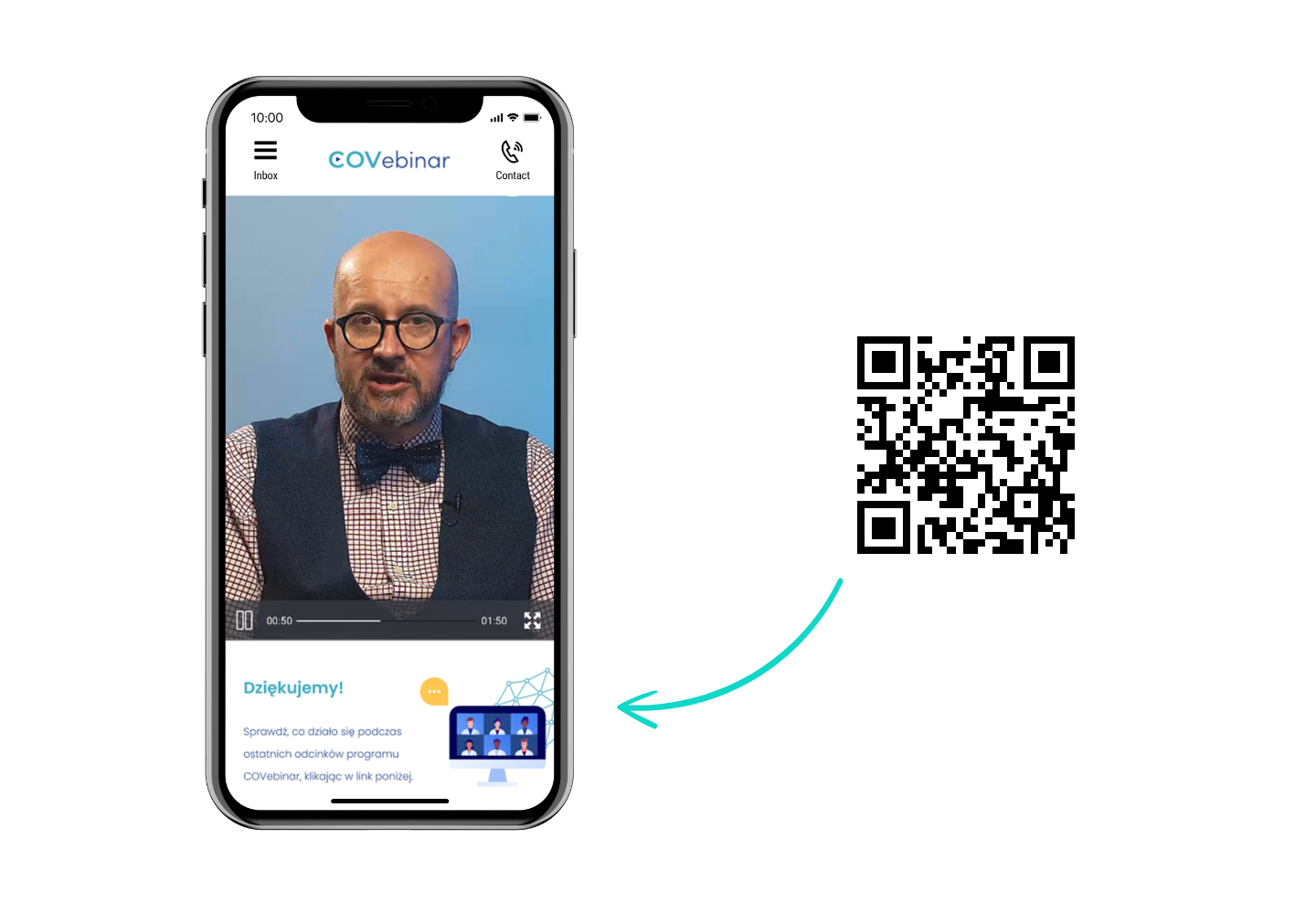 How to invite people to podcasts?
Through representatives
We can use Highp, your CLM platform, Veeva Approved Email, or a printed flyer with a QR code. A special link will allow the rep to sign the physician up for the podcast. The link opens a special landing page with a form for additional consent.
Via a landing page, web portal, and ads.
Physicians interested in the podcast fill out the form and agree to receive the podcast by updating their contact information on the web page. An additional ad campaign can drive traffic to the site.
By emailing
We offer an extensive network of partners and medical publishers who can send email invitations to your service.
Through Highp
If you already use Highp, it's easy. Send a Highp message to all invited HCPs. Optionally, a special popup at the beginning of the message can ask for additional consent to participate in further communication.
Our solution is fully compliant with the GDPR. You or Connectmedica can own the customer database depending on the chosen strategy.